Helping practitioners improve their skills.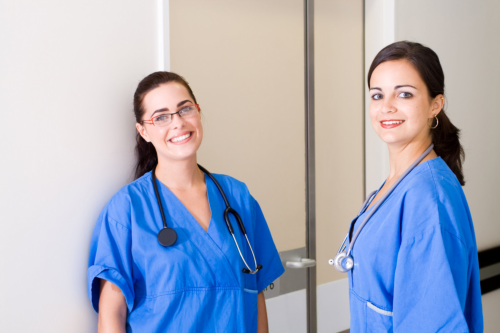 A. Nurse Assistant Training Program
The Nurse Assistant is an important member of the healthcare team who, under the direct supervision of licensed nursing staff, provides patient-centered nursing care;
The Nurse Assistant recognizes that each resident under their care is a unique entity, as well as an integral part of the family, culture, and the community;
The Nurse Assistant will help to meet and attain the residents' optimal physical, emotional, psychological, social, spiritual, intellectual, and safety needs;
The Nurse Assistant will respect the rights of each resident by promoting and maintaining the dignity of each resident under their care;
The Nurse Assistant Program of Health Connect Nursing School is committed to the educational standards of excellence that ensures marketable skills for the graduate.
The Nurse Assistant Training Program that we offer contains core curricula as approved by the California State Department of Health Services. The California State Department of Health Services also approved the specified educational components of the program, as well as the staff and the availability of adequate equipment by conducting an on-site evaluation with inspection of the course materials and instructor personnel to verify all requirements were met.
Nurse Assistant Training Program
The Nursing Assistant Training Program consists of 160 wall clock hours of Theory and Clinical Instruction. The Day class is 30 days in length, being taught Monday through Thursday. The theory classes are conducted from 8 A.M. until 4:30 P.M. and clinical training is conducted from 7 A.M. until 3:30 P.M. The evening class is approximately 30 days in length. Theory classes are conducted from 4:30 P.M. until 9:45 P.M. Clinical classes are conducted from 3 P.M. until 8 P.M.
Of the 160 hours of instruction, there are 60 hours of theory conducted in the classroom and 100 hours of direct patient care (clinical training) conducted in an accredited and State approved Long-Term Care facility.
The Nurse Assistant Training Program that Health Connect Nursing is offering contains the core curricula approved by the Department of Health Services-Aide Certification Training Section and being taught by experienced Licensed Nurses (R.N.s and L.V.N.s) who are certified and approved by the Department of Health Services and the Bureau of Post Secondary Education.
Students enrolled in the Nurse Assistant Training Program will be taught the following course modules:
Introduction to Roles and Responsibilities of the C.N.A.
Resident's Rights
Federal Laws
Prevention and Management of Catastrophe
Emergency Procedures
Communication and Interpersonal skills
Restorative and Rehabilitative Nursing
Body Mechanics
Medical and Surgical Asepsis
Weights and Measures
Resident Care Skills
Resident Care Procedures
Nutrition
Vital Signs
Observation and Reporting
Long-Term Care Resident
Death and Dying
Upon successful completion of the course requirements, the student will become qualified to take the State Competency Examination for Certified Nurse Assistant certification.
Course Fee:
$900.00 + $100.00 Registration Fee (non-refundable)
$1,000 TOTAL
The total amount for ALL fees, charges, and services that the student is obligated to pay to Health Connect Nursing for the Certified Nurse Assistant Training Program is $1,000.00.
(Day, Evening and Weekend classes)
Registration Fee (Non-Refundable) $100.00
Note: No checks will be accepted.
Additional Fees:
(C.N.A. only – to be paid directly to State Agencies at the student's own expense)
Red Cross Money Order, State Evaluation Exam $90.00
Note: A course textbook will be loaned to each student for the duration of the course and there is no charge if the textbook is returned in a similar condition to when it was loaned, but must be purchased if lost or defaced. The textbook may be purchased if desired by the student at the then prevailing price, but a purchase is not required.
To know more about our courses and how to enroll, please call us at 510-460-9670 today so we can assist you with your queries as soon as possible.