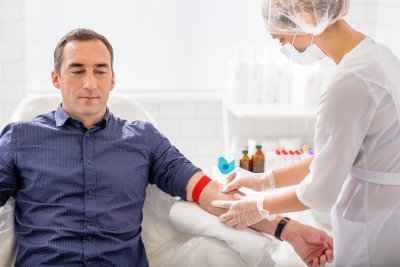 The Board will consider a licensed vocational nurse as competent to start and superimpose intravenous fluids via primary or secondary infusion lines and perform blood withdrawal who has completed one of the following:
A course of instruction in intravenous therapy and blood withdrawal approved by the Board.
Submitted certification satisfactory to the Board.
Our course is approved by the Board of Vocational Nursing and Psychiatric Technician as per Section 2547.4.
The course is taught by an approved instructor in a small setting of not more than 10 students. The course is 36 hours in length:
27 hours theory
9 hours clinical (including at least 3 individually supervised successful venipuncture and 3 individually supervised skin punctures.